What's New at Dave Anderson's LearnToLead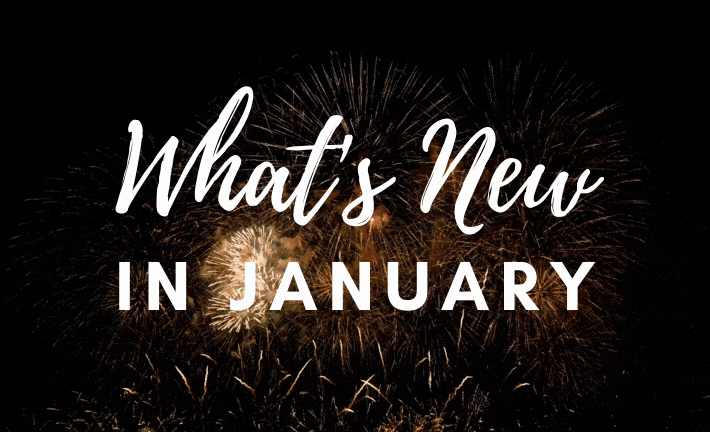 Happy New Year to You! We're excited to share what we're doing in January to help you grow yourself and your business:
---
- New Fireside Chats & -
R A N T S
Episode One, "Three Ways to Get Out of Your Own Way" has dropped! Cutting through the political correctness and warm and fuzzy fluff, Fireside Chats & Rants, featuring Dave Anderson and Ryan "The Killer" Cota, is a monthly twenty-ish minute war on complacency and mediocrity discussing real issues, with real solutions, so you can really grow!
---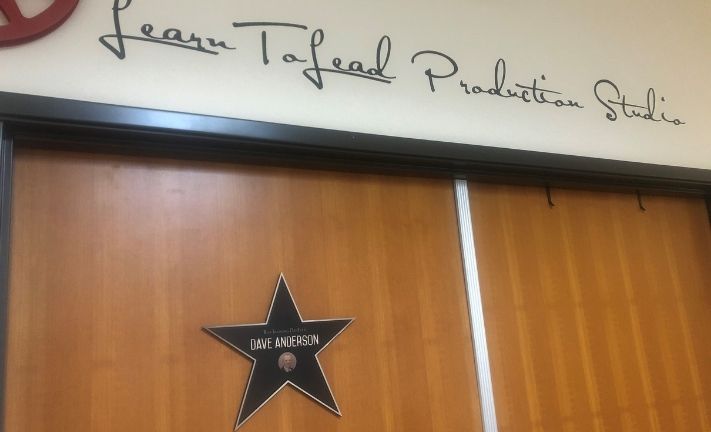 - New Dave On Demand Individual Video -
D O W N L O A D S
You can now get select Dave Anderson training videos on-demand with our new, Dave On Demand Individual Video Downloads. With over 75 titles to choose from in a wide variety of leadership, sales, and personal growth topics, these instant video downloads are an effective and inexpensive way to expand your personal or corporate training library.
Interested in multiple titles? Check out our Training Trios to save on your training investment!
---
- New Livestream -
S E S S I O N
On January 14th, Dave will go live for an hour with the topic, "How to Earn Buy-in to Change."
---
- New Virtual Training -
A D D I T I O N S
We're adding these new training topics in January on our various virtual training platforms:
Three Tips to Tackle Turnover and Raise Retention
How do I handle an interview when a job candidate brings up taboo issues like politics or religion?
What's the best way to start a new month fast?
If you'd like a test drive to sample any of these programs or hundreds like them, contact Ryan at Ryan@learntolead.com or call 818-735-9503.
---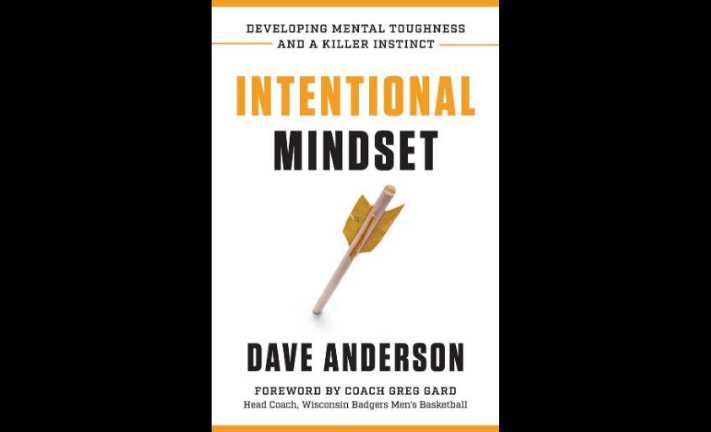 - New Intentional Mindset -
U P D A T E
The audio rights to Dave's new (15th) book, Intentional Mindset: Developing Mental Toughness and a Killer Instinct, were sold. Due for an April 2021 release, the audio version of Intentional Mindset will be narrated by Dave himself!
---
- Elite Center -
E V E N T S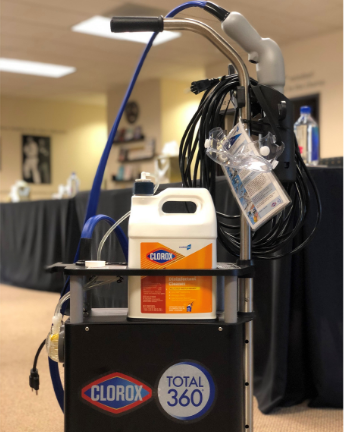 New layout and protocols for Elite Center seminars! We're prepping for our Up Your Business seminar on January 20-21st to help guests get a jumpstart to 2021. Despite our 10,000 square feet of corporate office and adjoining Elite Center space, all of our 2021 classes will be limited to eleven guests, and the following protocols are underway to make your experience more safe, intimate, and interactive:
Enjoy an eight foot training table to yourself, with plenty of room for your devices, workshop materials, drinks, and snacks.
Temperature checks will be conducted upon arrival.
Complimentary gloves and masks available.
Hand sanitizer stations available on each training table and positioned throughout our facility.
Common areas disinfected daily with our new Clorox 360 electrostatic sprayer.
---
- Dave on ZOOM -
S N I P P E T S
If you've never participated in a Dave on ZOOM meeting for your team, check out these snippets of actual meeting topics, including the one many of our clients are kicking their year off with: How to Have Your Best Year Ever!
How to Deal with Employees with Personal Problems
Upgrade Your Ability to Develop Others
How to Eliminate Hiring Errors
How to Master the Forecasting/Strategy Process
How to Build a Culture of Accountability
How to Motivate Yourself
---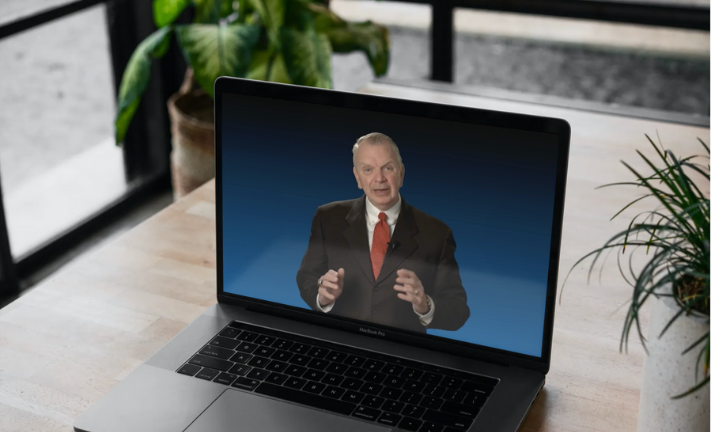 - Training Trio -
V I D E O S
We just launched twenty-five Training Trio Video packages in sales and leadership categories. They are instantly downloadable and ideal for personal growth, conducting a team meeting, and sharing with the various entities and locations within your organization to help them grow.
---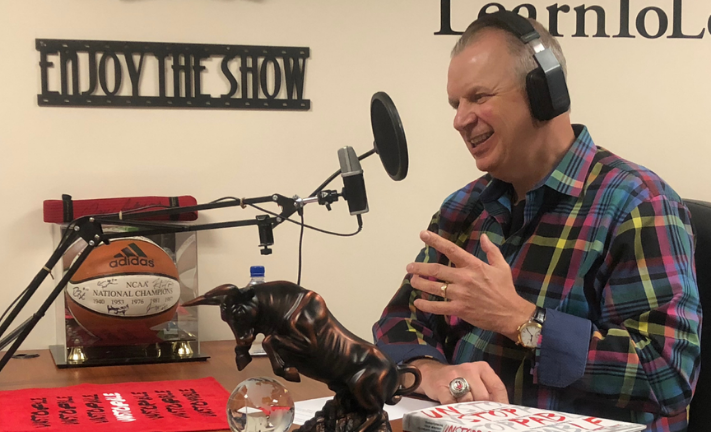 - The Game Changer Life -
P O D C A S T
Dave wrapped up the special Game Film Finale Series of episodes reviewing and fine-tuning each of the eight key Game Changer success traits. Enjoy all 240 of our Game Changer Life episodes on Apple Podcasts, Spotify, iHeartRadio, Radio.com, Stitcher, or wherever you listen to podcasts.
---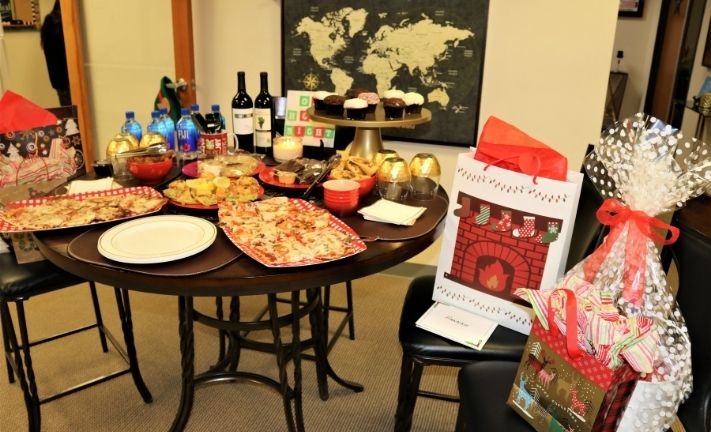 - December -
H I G H L I G H T
Happy Holidays! Our team said goodbye to 2020 in style with a holiday party right in our corporate offices! We look forward to the New Year, its freshness and possibilities, and continuing to make some very special things happen here at LearnToLead.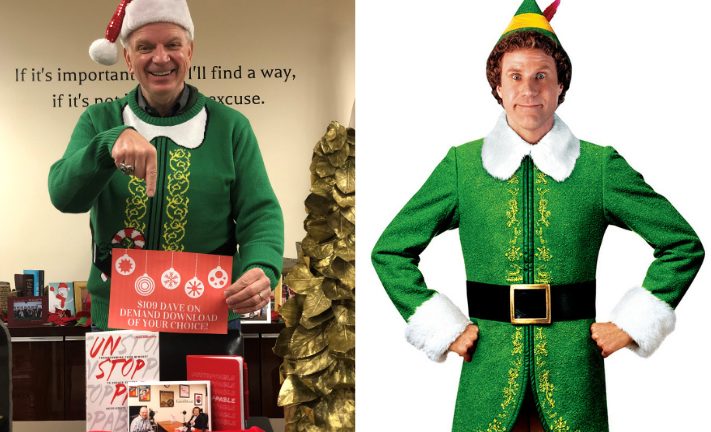 Who wore it better? Here Dave donned his festive ugly sweater for the December Unstoppable Swag giveaway on our Facebook page. In addition to some exclusive swag, the lucky winner got a little Christmas bonus - a Dave On Demand download of their choice (an additional value of $109)!
---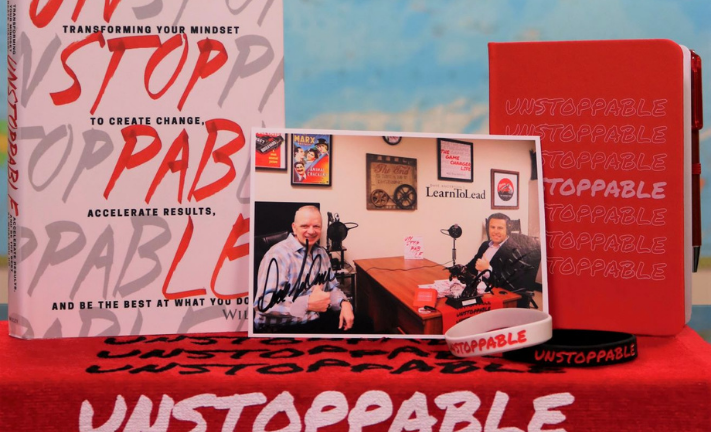 - Not New but Perhaps New to You -
Drop by our Facebook page, and join in on all the great things happening there. Get yourself entered into our monthly Unstoppable swag giveaway, share a post about your journey to living the game changer life, and join in on the conversation!
---
- What's -
N E X T
More great and new things are coming soon, and we can't wait to share the exciting news with you in February's "What's New" letter - two more brand new services will be dropping soon! Call or email me with any questions or if you need further information concerning what we have in store for you at Dave Anderson's LearnToLead.
---
Thank you for stopping by! If you enjoyed this update, spread the love and forward it to a friend. Questions? Contact us today at 1-818-735-9503 or at Ryan@learntolead.com