What's New at Dave Anderson's LearnToLead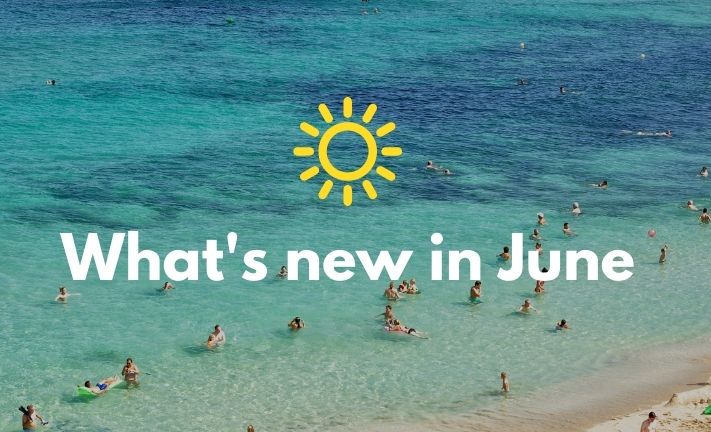 ---
- New Intentional Mindset Book -
U P D A T E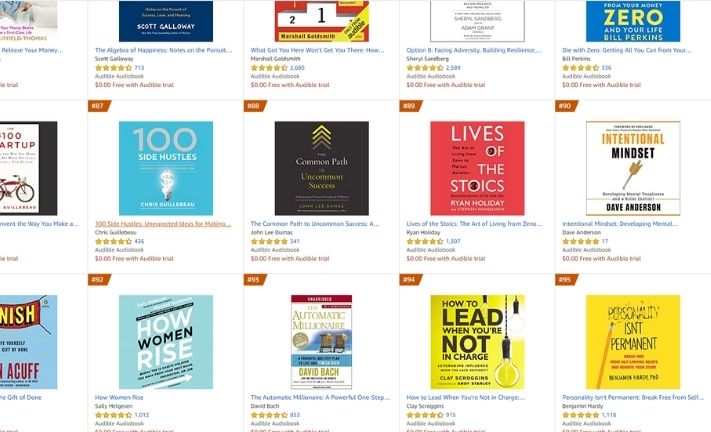 Dave's new book is now available on Audible (ranked in Top 100 Business Motivation/Self-Improvement) and wherever audio books are sold! Get immediate access to it today and listen to Dave himself share the story of Fred, Frank, and Frances; principles for getting intentional about developing more mental toughness and killer instinct, and more! P.S. if you're new to Audible you get your first book free!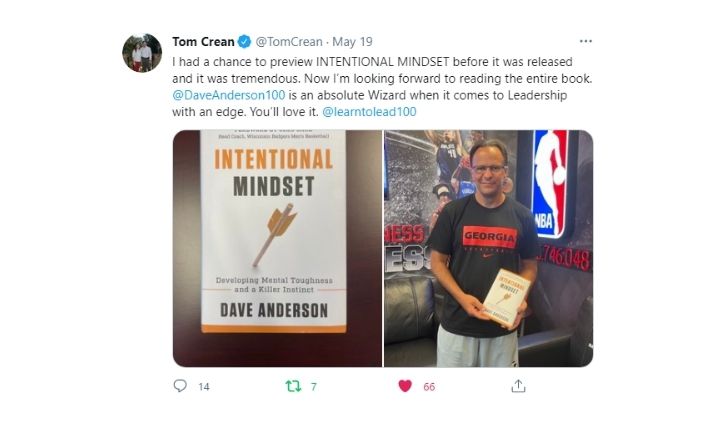 Curious to see what others are saying about "Intentional Mindset?" Follow Dave on Twitter at @DaveAnderson100 for more on the new book, as well as daily tips on leadership and personal development, behind the scenes photos, and more!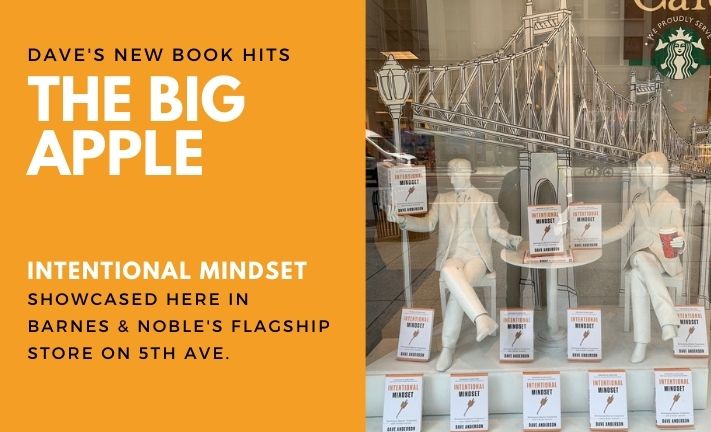 Haven't picked up your copy?
Order your copy through the LearnToLead store, or anywhere books are sold, including these fine retailers:
---
- New Intentional Mindset -
W O R K S H O P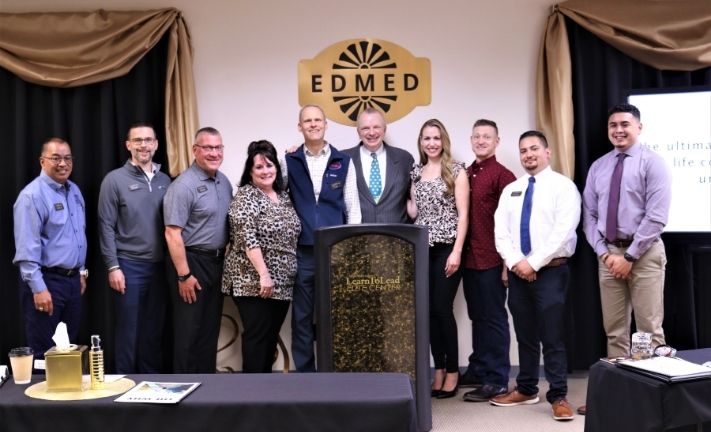 This great group of leaders that joined us in May for our brand new Intentional Mindset workshop, based on Dave's book, were equipped with the tools to incite higher levels of killer instinct and mental toughness in their own lives, and help stoke those fires in the lives of others they interact with in any of life's arenas.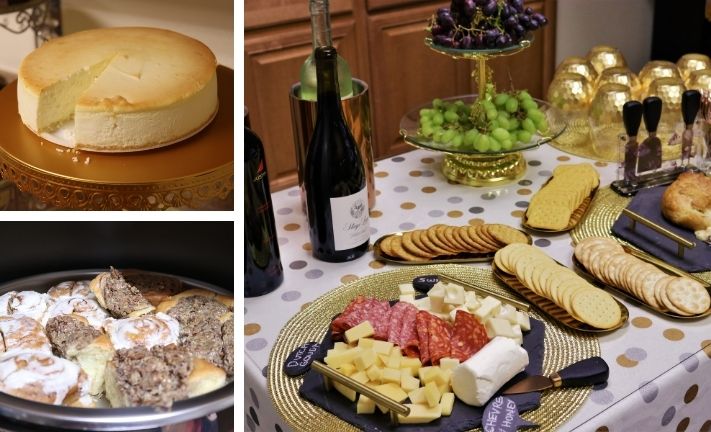 ---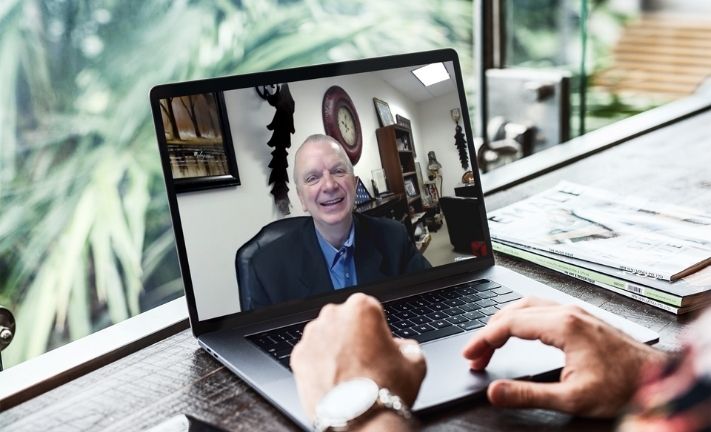 - New Livestream -
S E S S I O N
Success is an intoxicant, and intoxicated people don't behave rationally. It can lull even the best into a false sense of complacency, and naturally cause them to let up when things are doing well - when losing precious personal or business momentum hurts the most. In our next livestream on June 16th Dave will provide a handful of essentials for surviving success.
---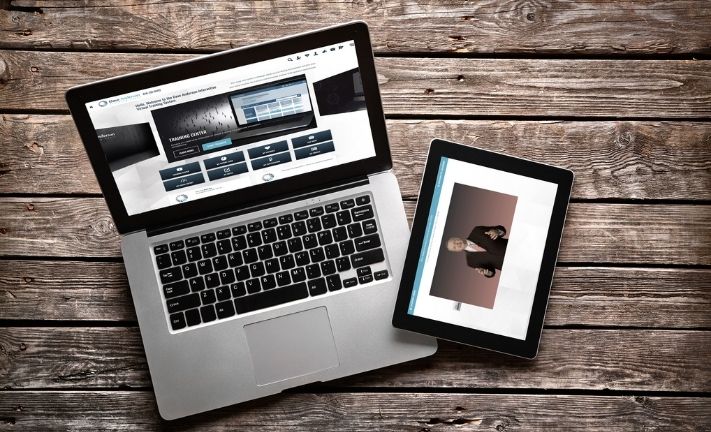 - New Virtual Training Additions for -
J U N E
We're adding these new training topics in June on our various virtual training platforms:
Eight Ways Struggles Make You Stronger
Is it ok to make exceptions for high performers?
I have immense knowledge of our products, but I'm still not selling much. How can that be?
Better, More, More Often
The Key to Presentations
Quitting Perspective
If you'd like a test drive to sample any of these programs or hundreds like them, contact Ryan at Ryan@learntolead.com or call 818-735-9503.
---
- What's -
N E X T
We have several public workshops on the horizon to help you and your team get a strong start to the second half of 2021, and set you up for a furious finish to the year. All 2021 events limited to 11 guests for a more intimate and exclusive experience.
Up Your Business
Get a framework for building and reinforcing personal and business leadership excellence with Dave's classic leadership workshop. Only 2 sessions left in 2021!
July 21-22nd - limited seats remaining! More details here.
September 15-16th - limited seats remaining! More details here.
Mission Unstoppable
Based on Dave's book Unstoppable, and his Game Changer Life podcast, this course is about improving your mindset to think bigger, become more consistent, responsible, and to coach others to do likewise.
August 11-12th - More details here.
How to Master the Art of Accountability

-

SOLD OUT!
Develop the right skill set and mindset to hold others accountable and eliminate entitlement professionally, firmly, respectfully, and effectively.
October 6-7th - SOLD OUT! Missed out on a seat? Consider one of our Up Your Business sessions, which cover some key foundations of accountability.
Strategy Summit
Our classic strategic planning session where Dave coaches you and your team in outlining your upcoming year's vision, strategy, and tactical execution.
November 10-11th - More details here.
November 17-18th - limited seats remaining! More details here.
---
Thank you for stopping by! If you enjoyed this update, spread the love and forward it to a friend. Questions? Contact us today at 1-818-735-9503 or at Ryan@learntolead.com