What's New at Dave Anderson's LearnToLead
---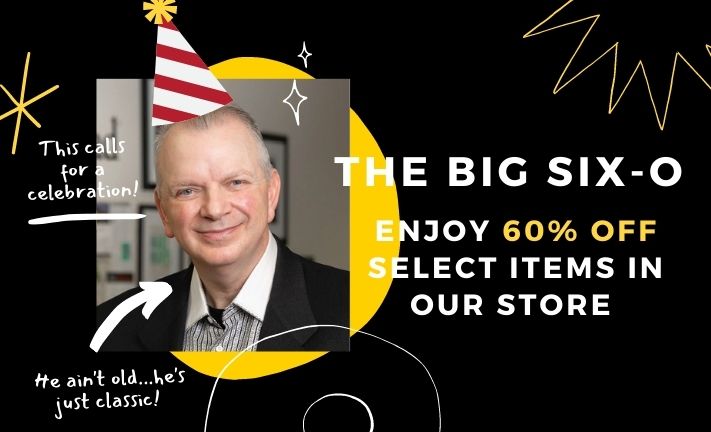 - Big Dave's Big 60th Birthday -
S A L E
Dave's turning the big Six-O and we're celebrating in a big way here at LearnToLead with 60% off over 148 items in our online store from May 4th through May 7th, including Dave on Demand downloads/rentals, Training Trios, Audiobooks, LearnToLead Swag and more!
Visit the collections below to take advantage of the savings before it ends on May 7th:
---

- New Intentional Mindset Book -
U P D A T E
You've probably heard there's a new book from Dave that's now available...but that's not all! Check out some of the great prizes you have a chance at winning when you enter our Intentional Mindset giveaway. For more details on how to get yourself entered, see below!
SPREAD THE GOOD NEWS

& WIN GREAT PRIZES

1 Winner: One workshop seat to any of Dave's public workshops ($1500 value!)*

2 Winners: An annual subscription to Dave's Growth Club ($499 value!)

2 Winners: An annual subscription to Fireside Chats & Rants ($399 value!)

10 Winners: Get a signed copy of Intentional Mindset and an Intentional Mindset wristband. Keep the wristband for yourself and gift the book to someone you'd like to help grow ($31.95 value!)

*Travel and lodging not included. Seat must be booked by December 31, 2022

A TOTAL OF 15 PRIZES IN ALL!
Here's How to Enter:
Post a photo with your copy of Intentional Mindset on social media and caption it.
Include the hashtag #intentionalmindset
If you use Twitter or Instagram, mention us @learntolead100. If you use Facebook, mention us @TheGameChangerLife
It could be as simple as: "Can't wait to dive into this new book from Dave Anderson! #intentionalmindset @learntolead100". Earn an entry for each social media network you post and tag us on! You can win more than one prize if your name is drawn more than once! Contest ends May 14th. Winners will be announced and notified May 17th.
Haven't picked up your copy?
Order your copy through the LearnToLead store, or anywhere books are sold, including these fine retailers:
---
- New Intentional Mindset -
W O R K S H O P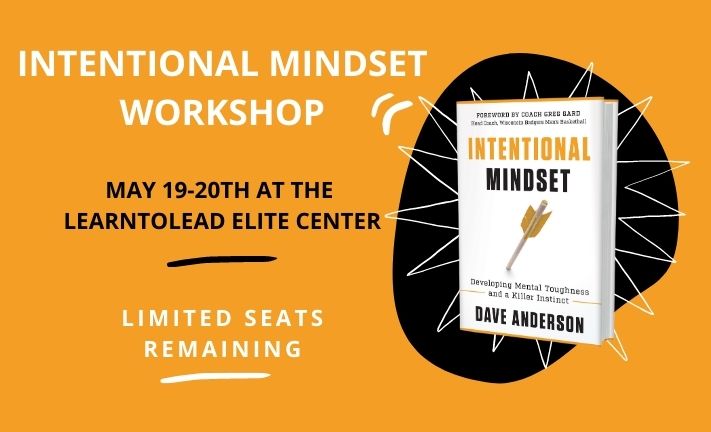 Only a couple of seats remaining! Reserve your place today on our Events page, or contact our team by phone at 818-735-9503, or email Ryan@learntolead.com.
Based on Dave's new book, this two-day intensive workshop outlines specific and structured steps to intensify your personal hunger for goals in all life's vital arenas, and to become more persistent and resilient throughout your life journey. Watch this video from Dave or visit the workshop page to learn more about what you can expect at this event and reserve your seat. To register, email Ryan@learntolead.com or call 818-735-9503.
---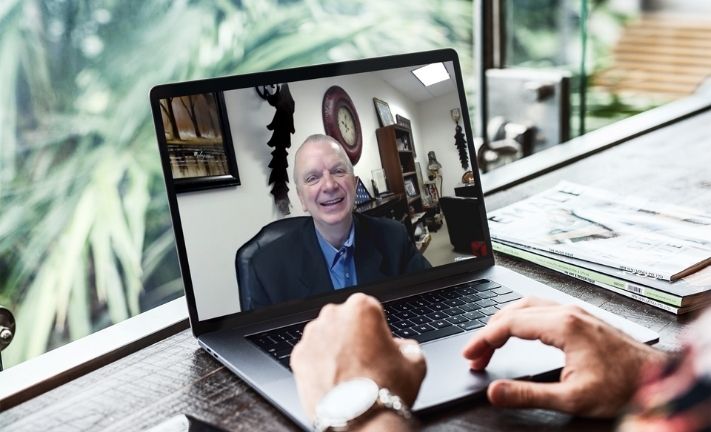 - New Livestream -
S E S S I O N
The existence of difficult people - the stubborn, obnoxious, and belligerent (S.O.B.s) - is a personal and business fact of life. Join Dave live on Zoom on May 18th, for our livestream on "How to Deal with Difficult People."
---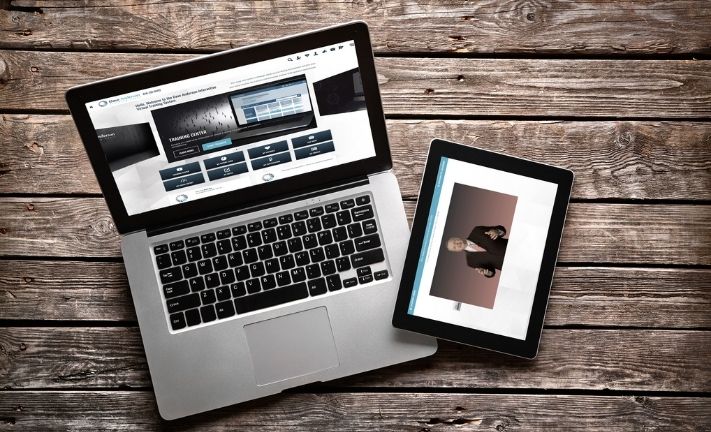 - New Virtual Training Additions for -
M A Y
We're adding these new training topics in May on our various virtual training platforms:
Five Ways to Build and Keep a "Start-Up" Mindset
What are the easiest things to change about someone?
How can I work less hours and still make enough sales?
Get Both Sides
Stop the Glorification of Busy
Yesterday Ended Last Night
If you'd like a test drive to sample any of these programs or hundreds like them, contact Ryan at Ryan@learntolead.com or call 818-735-9503.
---
- April -
H I G H L I G H T
Dave signing copies of the new Intentional Mindset book.
After a 10 day UPS delay, hundreds of intentional mindset books arrived the second half of April for Dave to sign, and hundreds more arrived over the next several days for fulfilling orders. With fresh books, fresh sharpies, and a fresh two-finger pour of Pappy's, Dave arrived back in the offices from a speaking engagement to find our Elite Center converted to a staging area for book signing.
---
- What's -
N E X T
More great and new things are in the works here at LearnToLead so stay tuned for June's "What's New" letter! Call or email me with any questions or if you need further information concerning what we have in store for you at Dave Anderson's LearnToLead.
---
Thank you for stopping by! If you enjoyed this update, spread the love and forward it to a friend. Questions? Contact us today at 1-818-735-9503 or at Ryan@learntolead.com