Matthew 25:35 Foundation
OUR MISSION
The Matthew 25:35 Foundation is a registered, non-profit 501(c)3 corporation dedicated to bringing food, shelter, clothing, education, healing and ministry to under-resourced and imprisoned people worldwide.
---
ABOUT US
The Matthew 25:35 Foundation was founded in 2008 by Rhonda and Dave Anderson after a mission trip to Armenia opened their eyes to the vast needs of the under-resourced people all over the world. In 2011, their only daughter, Ashley, joined as Executive Director of Matthew 25:35 Foundation, making it a true family passion. As a family, we hope to show God's love and gracious giving to others as He has done for us.
---
HERE'S SOME OF WHAT WE DO
The Matthew 25:35 Foundation helps individuals and organizations internationally according to the principles of our stated mission. Our services include:
Providing leadership training to persecuted Christian leaders in closed countries

Supplying emergency food and heat to struggling people in the US and abroad

Donating books and other educational resources for ethics-based libraries for state and federal prisons within the US

Aiding struggling widows with funds for essential needs

Contributing to the welfare of the disabled, battered women's shelters, and the homeless

Offering scholarship assistance to deserving, but under-resourced, students

Funding the construction of soup kitchens to help feed over 400 orphans daily in Ukraine.

Assisting at-risk villages in Nepal eliminate human trafficking

Pioneering and funding the Los Angeles "Shop with a Cop" program that connects hundreds of cops with hundreds of at-risk kids in their communities, sends them shopping together, and pays for the school supplies each year.
The Matthew 25:35 Foundation's works are funded by donations from Dave and Rhonda Anderson's companies and from generous individuals and institutions who share a heart for helping others. All expenses are underwritten by LearnToLead so that 100% of all donations go directly to meet the needs of others, with no administrative costs withheld.
---
THE MATTHEW 25:35 FOUNDATION AWARDED A HOLLYWOOD STAR
The Hollywood Chamber of Commerce, and LAPD Hollywood Division, present Dave Anderson with a ceremonial Walk of Fame Hollywood Star in recognition of the Matthew 25:35 Foundation's work to help under-resourced families and at-risk kids throughout Los Angeles.
---
HOW YOU CAN HELP
Donate here, or visit our website, Facebook and/or Twitter for inspiration and to learn more about what we do, and how you can become part of it.
Visit our website for more information!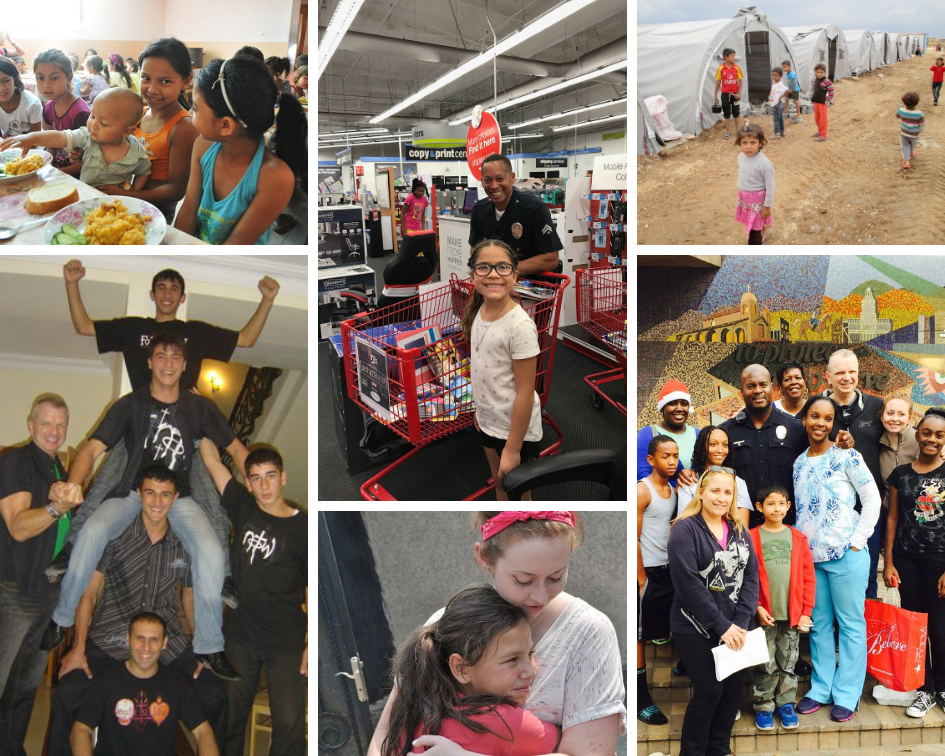 Matthew 25:35 Foundation
5126 Clareton Drive, Suite 250, Agoura Hills CA 91301
Phone 818-735-9503 Fax 818-735-9544