Dave Anderson - "Mr. Accountability" - A premier international keynote speaker on leadership and performance improvement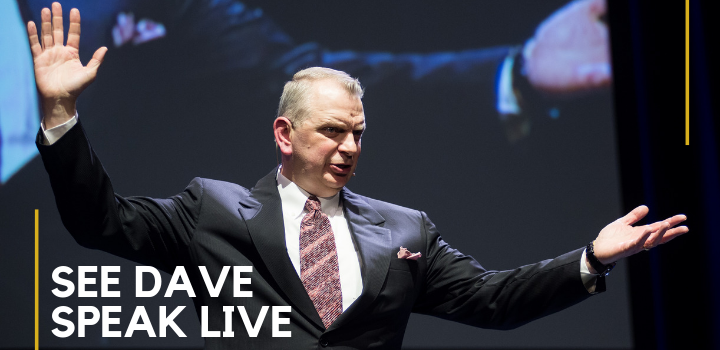 Dave Anderson - "Mr. Accountability" - is a leading international speaker on personal and corporate performance improvement. Dave's dynamic presentation style and unmatched content will positively focus, equip and inspire your team to do better. The author of fourteen books on performance improvement and host of the wildly popular podcast, The Game Changer Life, Dave's message has impacted leaders in nearly seventy nations.
As president of LearnToLead for the past twenty years, Dave speaks over one hundred times annually in an array of arenas with principles relevant to all: automotive, banking, insurance, manufacturing, retail, non-profits, law enforcement, universities, service industries, athletic teams, and more. His no-nonsense-, often-humorous-, immediately-applicable messages are as in-demand as his energized presentation style, which together have earned him the nickname, "Mr. Accountability." Dave's "in-the-trenches" background of starting and running world class businesses, coupled with his relatable non-academic approach, creates an unmatched connection that resonates with his audiences and moves them to action.
---
Click here to download Dave's hi-res photo packet.
---
---
Get inspired and entertained by browsing our selection of highlights from some of Dave's live events.