Dave Anderson - "Mr. Accountability" - A premier international keynote speaker on leadership and performance improvement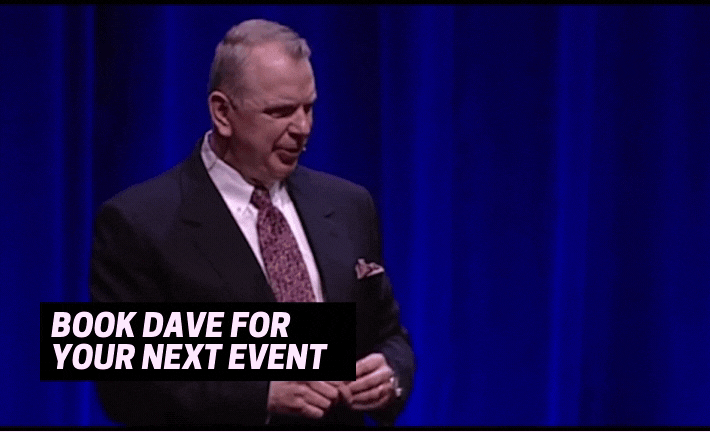 Dave Anderson - "Mr. Accountability" - is a leading international speaker on personal and corporate performance improvement. Dave's dynamic presentation style and unmatched content will positively focus, equip and inspire your team to do better. The author of 15 books on performance improvement (most recently, Intentional Mindset: Developing Mental Toughness and a Killer Instinct, released April 2021) and host of the wildly popular podcast, The Game Changer Life, Dave's message has impacted leaders in over 145 countries.
As Founder and President of LearnToLead, now in its third decade, Dave speaks over one hundred times annually in an array of arenas with principles relevant to all: automotive, banking, insurance, manufacturing, retail, non-profits, law enforcement, universities, service industries, athletic teams, and more. His no-nonsense-, often-humorous-, immediately-applicable messages are as in-demand as his energized presentation style, which together have earned him the nickname, "Mr. Accountability." Dave's "in-the-trenches" background of starting and running world-class businesses, coupled with his relatable non-academic approach, creates an unmatched connection that resonates with his audiences and moves them to action.
Dave offers a wide array of keynote topics ranging from subjects like accountability, building culture, improving teamwork, improving personal performance, and motivational content based on the most popular aspects of his books. To have a keynote custom-tailored to fit the needs of your event and team, please contact us at 818-735-9503, or at Rhonda@learntolead.com
---
---
Download Dave's hi-res photo packet.
---
---
Get inspired and entertained by browsing our selection of highlights from some of Dave's live events.