Livestream Training Sessions with Dave Anderson

UPCOMING SESSIONS:
Two Keys for a High Accountability, Higher Performance Culture
Your culture always provides someone an edge: you or your competition. In this livestream, Dave covers the two non-negotiable pillars for creating a high accountability, higher performance culture. Dave will clearly define each pillar and provide multiple strategies to support and leverage them for better DAILY performance. The techniques are immediately actionable and will quickly improve team focus, morale, and execution. In uncertain times there is LESS MARGIN FOR ERROR. This is why NOW is the time to focus on the components of your culture that will improve both accountability and performance, and provide you with a significant competitive advantage in your marketplace in the months ahead.
Refocus and maximize each team member's results
Maximize each opportunity
Maximize each day
Strengthen your culture and credibility
This livestream training includes:
45 minutes of live teaching from Dave himself

15 minute Q&A opportunity at the conclusion of the teaching

Registrants will receive a video recording of the training session to refer back to later or share with teammates.
DATE: Thursday, June 11th
TIME: 10:00 AM Pacific Standard Time
INTRODUCTORY PRICE: $99
***LIMITED ADMITTANCE - REGISTRATION SUBJECT TO CLOSE WITH NO FURTHER NOTICE WHEN EVENT HAS REACHED CAPACITY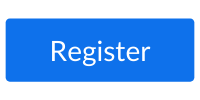 ---
PAST SESSIONS:
Missed one of our past livestream training sessions? No worries! You can get caught up by downloading the recordings below.
How to Recover from a Crisis...and Be Better Than you Were Before!
Gain the skills you need to not just recover from this current crisis, but make it pay you and position yourself to be better than you were before. In this session, Dave covered six strategies for shifting your - and your team's - mindset from being the "bag" to the "boxer;" accelerating momentum; consolidating positive change; unifying the team; and using the lessons and opportunities of the current crisis as a catalyst to become BETTER than you were before it began.
Jumpstart, refocus, and inspire yourself!

Run up the score while the competition sits on the ball.

Create a six-point game plan to make the lessons and opportunities of the current crisis pay you for years to come.
This livestream training includes:
45 minutes of live teaching from Dave himself

A downloadable handout that follows along with the training

Introductory Price: $99