Dave on Demand Video Downloads & Rentals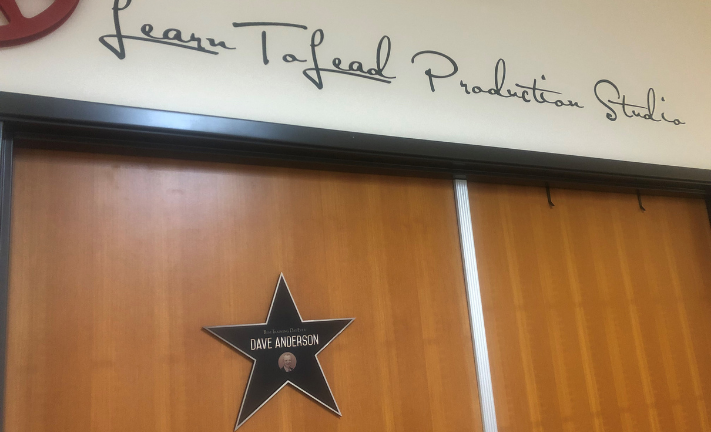 Inside the LearnToLead Studios
Enhance your personal or team training library

quickly

and

inexpensively

with Dave on Demand!
We've made it even easier to invest in your personal or team growth with our library of 76 sales and leadership training videos. Every video is highly concentrated on one essential topic, and includes an accompanying downloadable 3-page fill-in-the-blank handout and action plan ideal for future reference and study. Use them:
as part of your personal growth program.
as pre-structured training meetings for your team.
to help individual team members develop their skillset through focused coaching and instruction.
to outline your team training program for next year.
And with the option to Rent or Buy titles, we've got you covered whether you're looking for a quick hit of inspiration and education, or something permanent you can use forever:
3-day Rental - Get 3 days of streaming access for just $27
Rent a Dave on Demand video, and get streaming access to it for the next 72 hours: just in time for your next team meeting or for a personal dose of something inspirational, motivational, and educational.
Buy - Own it forever for just $109
Buy a Dave on Demand video, and instantly download it to add to your training library. Use it forever to inspire and educate yourself and others.

Dave on Demand videos are available in relevant leadership and sales topics including:
Click on each title below for complete course descriptions.
LEADERSHIP
Three Tips to Tackle Turnover and Raise Retention
Accountability is Your Duty
The Four Levels of Accountability
How to Effectively Apply Consequences
The Staggering Cost of Poor Performance & How to Deal with It
Three Highly Effective Conversations for Confronting Poor Performance
How to Positively Apply Pressure to Perform
How to Become a "Game Changer" in Your Organization! Part I
How to Become a "Game Changer" in Your Organization! Part II
How to Develop a Life Changing Personal Growth Program
How to Stop Workplace Drama
How to Prevent and Weed Out Cultural Entitlement
The Four Biggest Threats to Your Culture
The Power of Core Values Your Corporate DNA
Five Steps to Fix Your Culture
Eight Traits that Separate Performance Standards from Performance Suggestions
Seven Choices to Leverage Your Talent
Seven Truths about Servant Leadership
How to Lead from the Middle
To Change Your Results, Change Your Style
Learning Leadership from Coach John Wooden
How to Become More Coachable
The Art of Handling Mistakes
Four Ways to Build a Better You...NOW
How to Earn Leadership Self-Esteem and Self-Confidence
How to Effectively Lead Through Crisis Part I
How to Effectively Lead Through Crisis Part II
Decisions & Discipline - The Keys to Starting or Sustaining Momentum
Three Keys to Shift into Attack Mode
Four Steps to Empower Your Leadership
Is Your Success Built on Sand or Stone?
Five Power Questions to Improve Personal Productivity
How to Develop and Apply Unstoppable Effort
Five Ways to "Win the Locker Room"
Don't Be a Management "Jerk" and Steps for Handling Them
How to Reduce Personal Stress on the Job
The Pursuit of Life Balance
Twelve Steps to Recruit a Team of Eagles
Eleven Steps to Conduct a High Powered Interview
The Best Interview Questions to Determine Strength of Character
Seven Psych Tips to Improve Your Interviewing Advantage
Six Fatal Interviewing Mistakes You Must Avoid
Four Highly Effective Interview Questions to Determine Job Competence
How to Spot Potential Leaders in Your Organization
How to Conduct Highly Effective One-on-One Coaching Sessions with Your Team
Eight Steps to Conduct a High-Powered Training Meeting
Are You a Critic or a Coach?
Nine Steps for Dealing with Employees with Personal Problems
Nine Keys to Mentoring High-Potential Team members

SALES
Ten Truths that Hurt and Help Make Sales
How to Develop the Four Traits No One Can Teach You
Five Ways to Overcome and Reframe Rejection and Failure
Five Step to Develop True Grit in Sales
Five Fast Ways to Get Back on Track
How to Overcome the Five Temptations of Successful Salespeople
A Dozen Disciplines for Dynamic Downtime
Ten Ways to Make Ego Your Ally
Eight Non-Negotiable Traits of Game Changers in Sales
Four Ways to Improve Your Sales Mindset
The Power of Not Fitting In
Attitude is Never Done: Six Steps to Make Yours Better
Attitude Strategies for Working With Difficult People
Four Steps that Leverage the Law of the Edge
Your Habits: Allies or Adversaries?
Six Steps for Spotting Buying Signs and Closing More Sales
Effective Follow Up: Your Strategy for Building Stronger Relationships
How to Use Humor to Sell More
Six Ways You Can Serve More to Sell More
Set the Stage for a Successful Close
Three Ways to Keep the Process Moving and Make the Sale
Seven Back-to-Basics Prospecting Essentials
The Four Times You Must Keep Your Mouth Shut in Sales
Five Keys to Stretch Goals
YOU, Inc.: How to Build a Business Within a Business Part I
YOU, Inc.: How to Build a Business Within a Business Part II
Ten Time-Wasters You Must Give Up to Go Up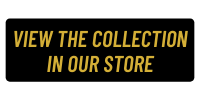 Interested in permanently owning multiple titles? To save $10 per download on multiple programs,

check out our Training Trios

.